Browser Barcodes - Applets vs Servlets

Read the Internet Barcode FAQ &Tutorial to find the best Java barcode solution. Learn about the advantages and disadvantages of using applets and servlets to print barcodes from a web browser. Also learn how to pre-load applets and view the servlet source code.
Download a Demo
Try IDAutomation Java Products free by downloading a demo. The demo packages are fully functional and include JavaBeans, Class Libraries, Servlets, Applets and source code.
Barcode Fonts
Barcode Fonts - Self Checking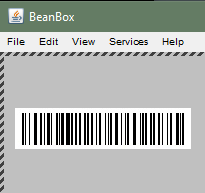 IDAutomation self-checking bar code fonts allow users to create barcodes in any application that uses fonts. The Code 39, Codabar and Industrial 2 of 5 self-checking barcode fonts do not require any complicated calculations.
Barcode Fonts Requiring Check Digits
IDAutomation has high-density barcodes that are not self-checking and therefore require check characters to be calculated and appended to the end of the data string. All are supplied with easy-to-understand methods and examples of calculating the check character with IDAutomation's Font Encoders. The most popular are Code 128, Interleaved 2 of 5 and UPC/EAN Barcodes.
MICR and OCR Fonts
IDAutomation MICR fonts allow the printing of numbers and codes to create bank checks or drafts from blank check stock. This product also comes with free Check Design & Printing Software, which assists in easily designing, creating and printing bank checks and labels.
The OCR-A and OCR-B fonts are used for OCR applications requiring these specific fonts.
2D Barcode Fonts

PDF417 and other two-dimensional barcodes such as DataMatrix, Aztec, QRCode and MaxiCode allow encoding of more data in a smaller area.
Several Barcode Font Tools are offered for easy integration.